ABOUT US
---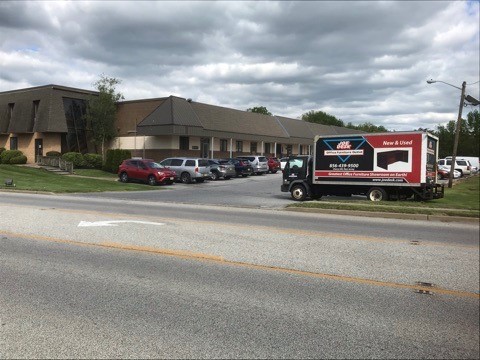 Our story begins back in the late 1980's when we owned a small office supply store called Stationary Plus in Mt. Laurel, NJ. At the time we sold and delivered everything from Address labels to zippered binders.
We had a customer at the time that could not afford to pay his bill. Instead he gave us 20 used chairs, which we put outside on the sidewalk in front of our store. To our surprise these chairs started to sell fast. At the time you couldn't buy a new chair for under $100, but you could buy a used chair from us for $25. We began to experiment with files and desks and other used furniture.
We rented a small rodent infested warehouse, then a larger warehouse (there were still rodents). Soon used furniture was taking over our floor space in our small office supply shop.
In 1994 we opened our RT 73 showroom. Over 6000sf of new and used office furniture. In 1999 we expanded our warehouse facilities to 12,500sf on Lenola Rd. in Moorestown (no rodents here).
In the summer of 2004 we relocated our warehouse to 114 Gaither Dr. in Mount Laurel, NJ. In 2011 after 17 years on Rt 73 we decided to move and combine our Showroom and Warehouse all under 1 huge roof. Over 25,000 square feet of new and used office furniture all in one convenient location. Visit the home of JOE DESK at 2080 Springdale Roard in Cherry Hill, NJ 08003. Our building is located in one of the most convenient and desired commercial locations in all of South Jersey, just off Exit 4 of the New Jersey Turnpike.
In January of 2017 we opened our first satellite location in Princeton, NJ. We felt that the Central Jersey market was in need of a new and used office furniture store to service the area. Our new 5,000 sqft showroom is conveniently located off of Rt. 1 in the center of the action.
You can visit and see for yourself why we've grown into the most successful new & used office furniture company in the region.... And yes we still line up the used chairs on the sidewalk in front of our store everyday.
Meet our friendly staff that can help you with your used furniture and new furniture needs... Check out our impressive fleet that can safely deliver used as well as new furniture to you... Our warehouse - See where we stock our furniture...
Sign up for Specials
---
Enter your email address to receive all news, updates, special offers and other discount information.